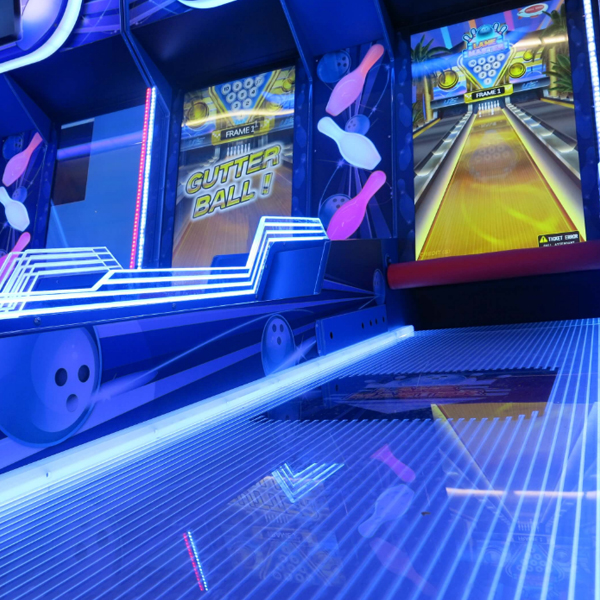 How are you doing bowling?
Show your skills with this beautiful device, very bright and colorful, which is the perfect evolution of the well-known Family Bowl.
Throw the ball down the corridor and watch the continuation of the shooting trajectory on the screen in front of you, to see how many pins you can knock down.
Are you able to strike and get even more tickets?
Dimensions: cm 165 x 292 x 265 (h)