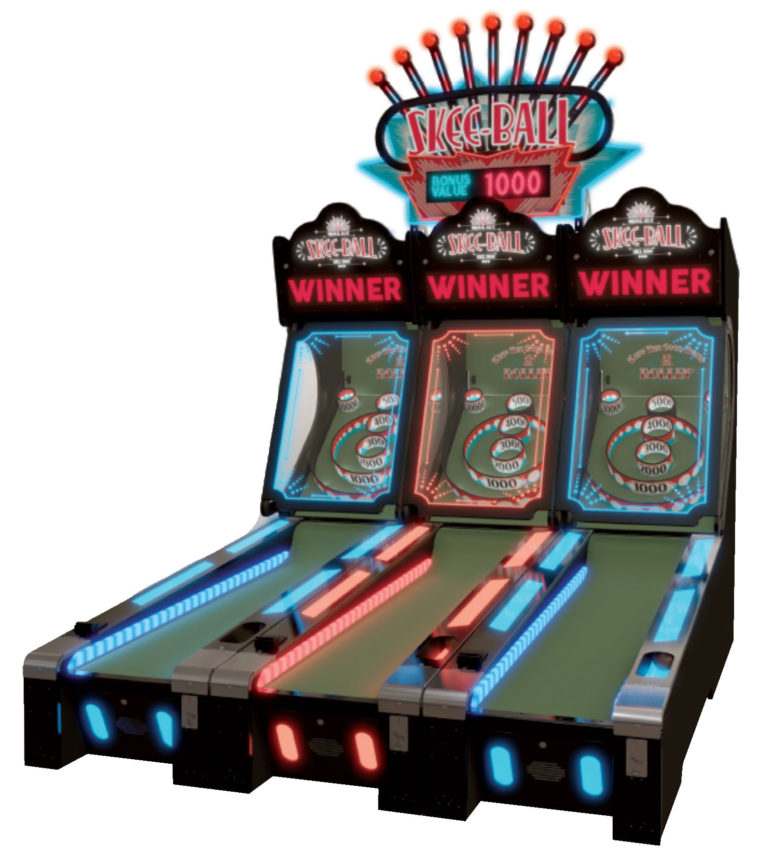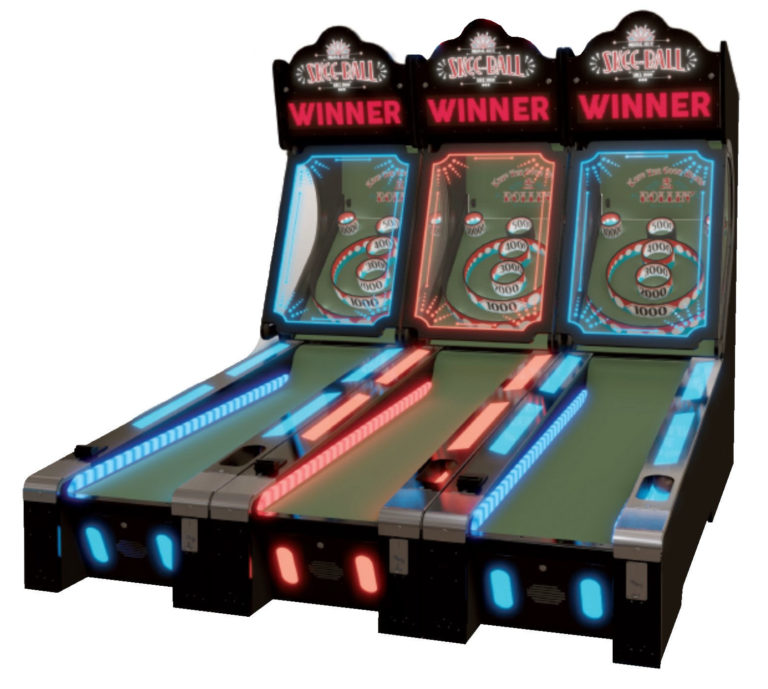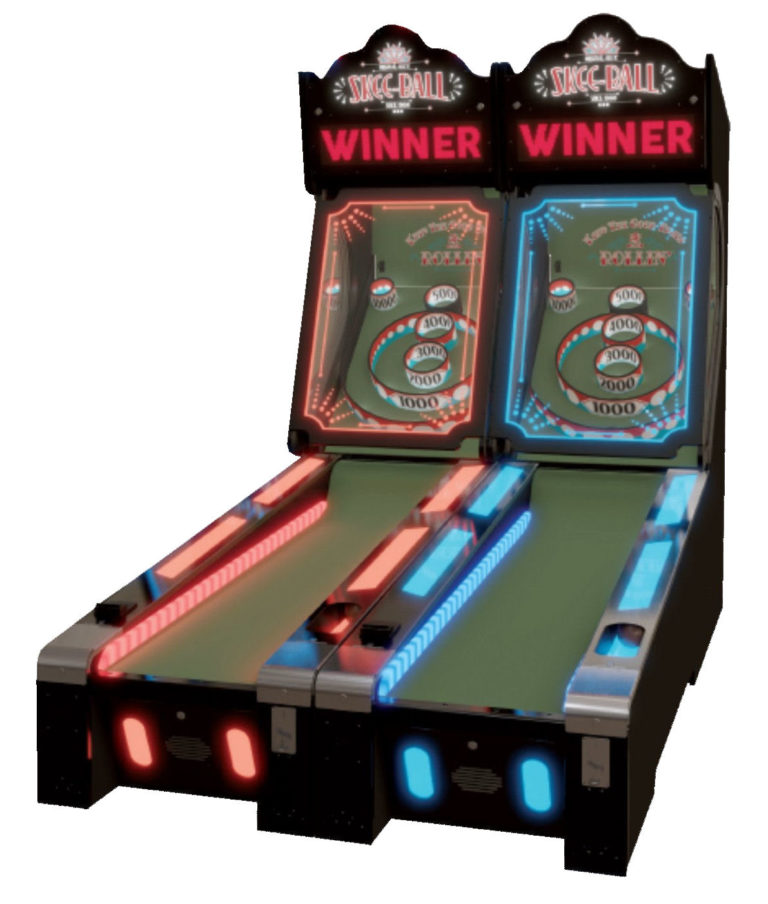 Here is the new Skee-Ball … in perfect "glow" style, that is, with a beautiful game of LED lights that is captivating and attractive to anyone who passes them by and with Bonus display marquee.
The aim of the game is simple: throw the 9 balls at your disposal towards the various holes in front of it, each with its own score.
More points you earn,  more tickets you win.
If you reach the score on the marquee … you win the Bonus!
Dimensions:
cm 76 x 312 x 234 (h) (single lane)
cm 76 x 312 x 325 (h) (with headboard)