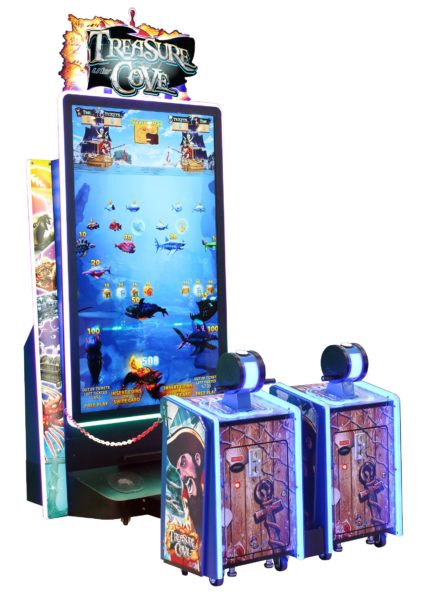 After Pirate's Hook, the Asian company UNIS launches a new version on the market, also suitable for families, with parents and children who can play alongside each other.
Compared to the previous model, Treasure Cove has a larger monitor (a 75" LED) and an even more addicting game, always with HD graphics and controllers that reproduce realistic crank reels.
The aim of the game is simple: catch as many fishes as possible within a certain time limit. Bigger they are … more tickets you earn!
Dimensions: cm 127 x 204 x 295 (h)