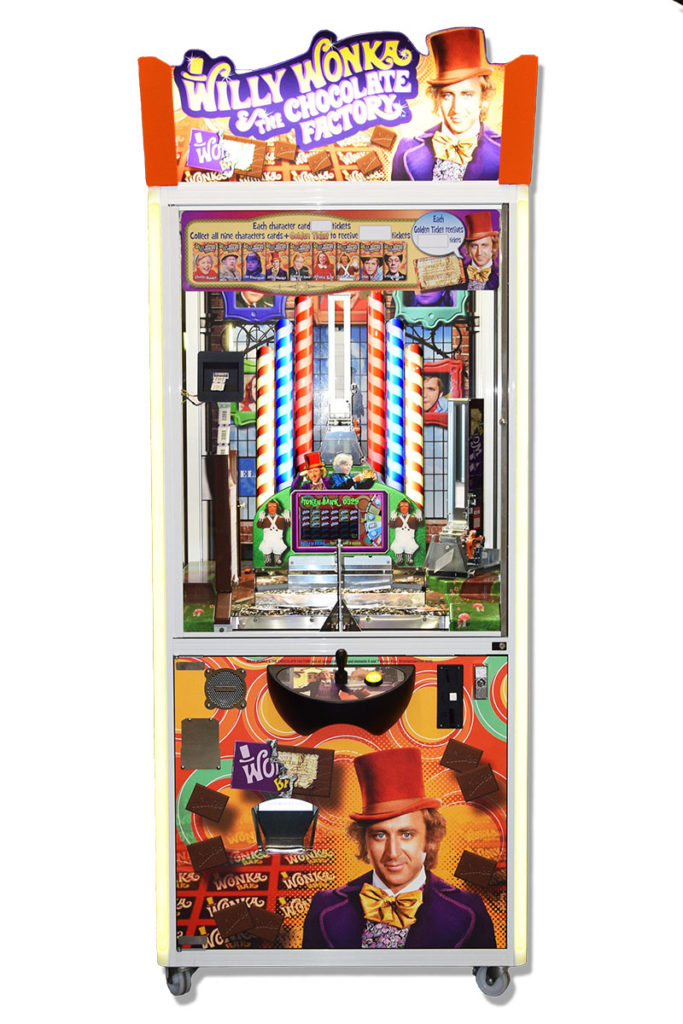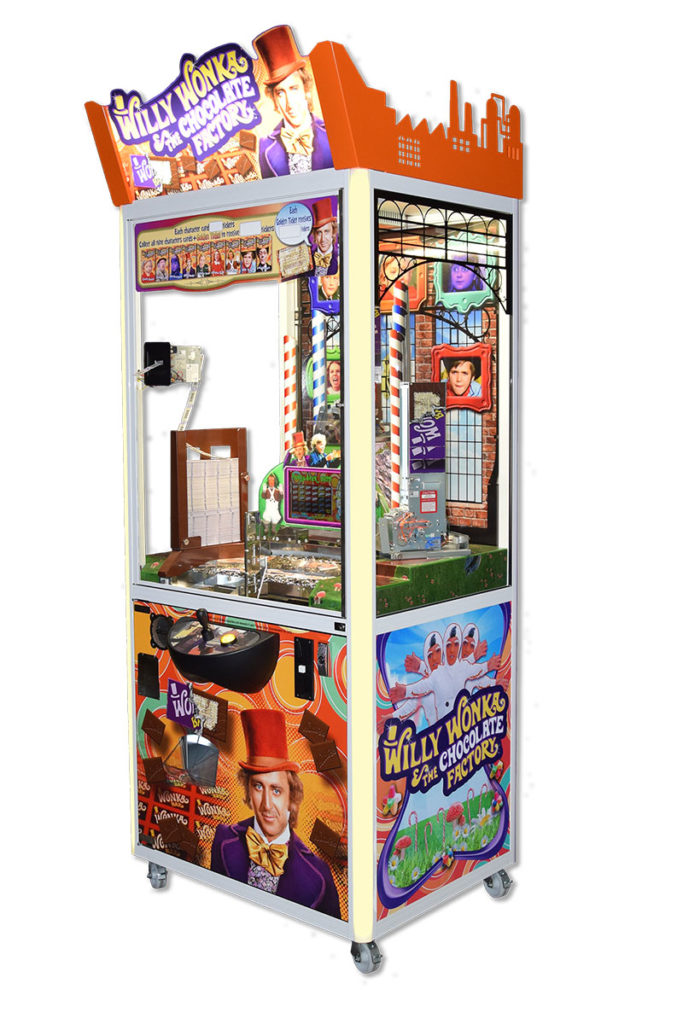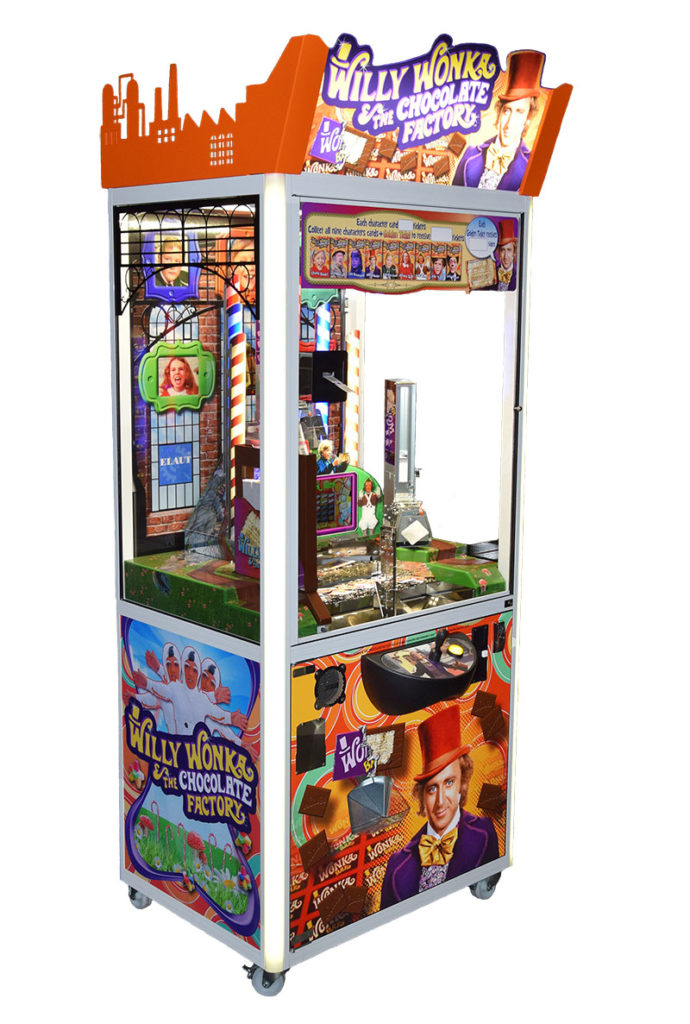 Are you ready to enter the most famous Chocolate Factory?
 Willy Wonka is waiting for you, in this fantastic and colorful device, where the player must try to collect all 9 cards with the figures of the characters.
 These cards are distributed among the coins on the playing surface and the player, by inserting the credits and shooting the coins with the appropriate button, can move them and drop them on the front edge.
 The time of dispensing the cards is chosen so that there are always at least 12 cards on the playing surface.
 If a player is able to collect all 9 figures, he wins the Bonus!
 Each shot made will light up a point on the image of the chocolate bar above the playing surface; some of these points have a ticket drawn next to them and when such a point lights up, one or more tickets will be dispensed by the ticket dispenser integrated in the glass door.
 When the player forms a complete circle of points after shooting 30 coins, a bonus game begins, where the values ​​and the golden ticket (Golden Ticket) on the sign of the chocolate bar will light up in a completely random way; the player must press the button again to stop the light signal.
 Depending on where the light stops, the player will win a certain amount of tickets; if the light stops on the Golden Ticket sign, a Golden Ticket card will be distributed, by the distributor to the right of the playing field, directly to the player or on the playing surface.
Dimensions: 90 x 86 x 230 cm (h)