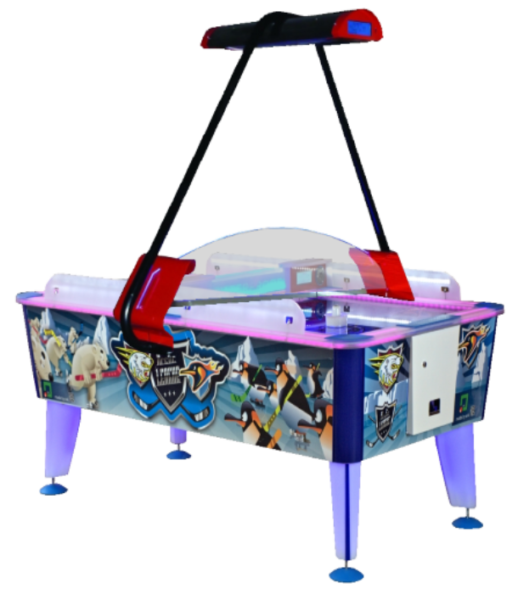 The innovation of Air-Hockey tables, with intense LED lights and an integrated drying system, perfect for using the game outdoor.
Arctic Air Hockey is suitable to any Arcade, since it is resistant to liquids; in addition, the playing surface is made of polycarbonate, resistant to time and wear, while the high-performance blowing system (260W) offers to the puck great speed along the entire playing surface.
Are you ready for a thrilling 1-vs-1 challenge? Who will win?
Dimensions: cm 238 x 128 x 80  (h) (without topper)