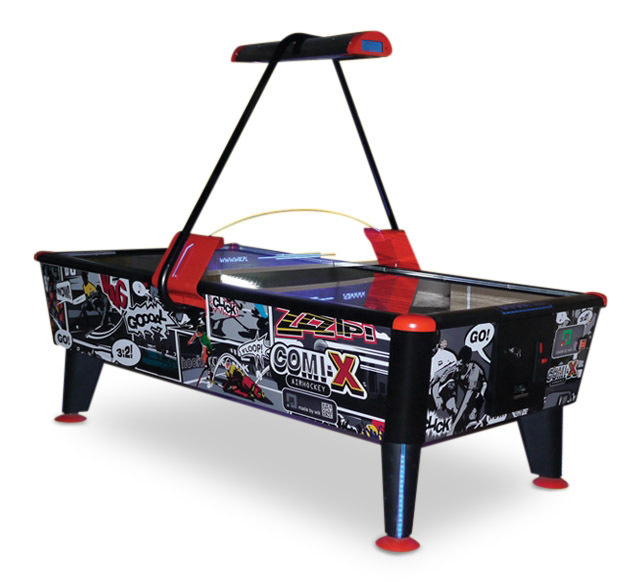 The modern "Comics" style design makes this game perfect for Arcades.
 The display on the topper lights up the playfield and shows the score in real time.
 In the center of the table there is a protective crescent made of Perspex.
The playing surface is made of stainless metal, in order to offer high-performance of the blowing system (260W) and a fast and fluid playing experience.
Dimensions: cm 238 x 128 x 180 (h) (with topper)