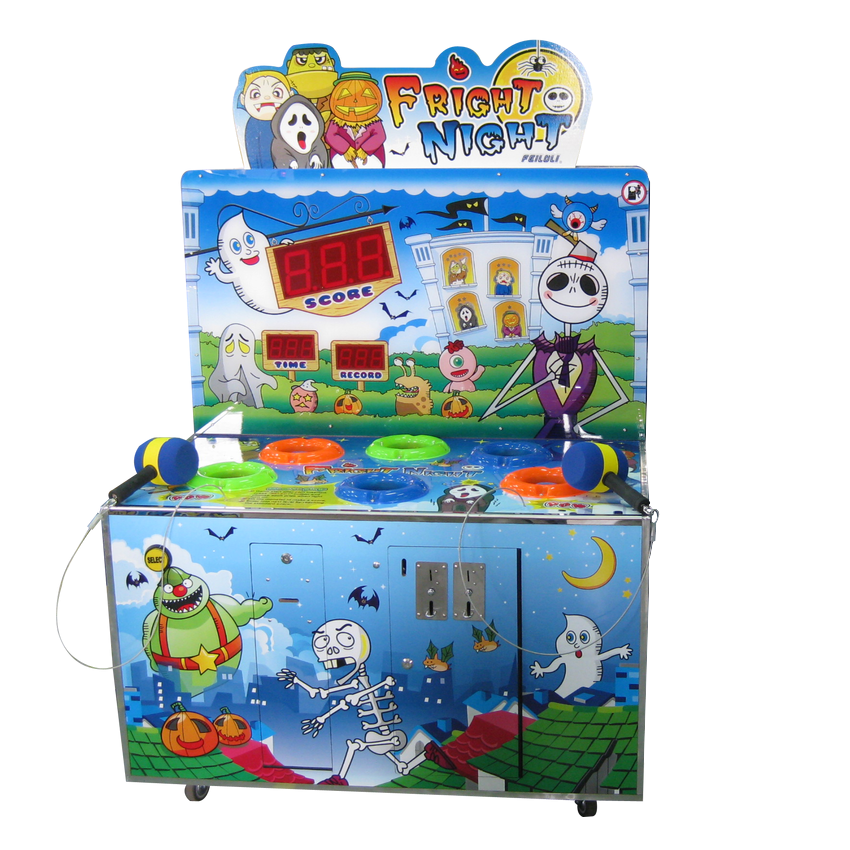 One of the best "hammers" still in demand in any Arcade … useful for training your reflexes.
 Hit with the appropriate hammer the greatest number of targets that emerge from the bottom … in order to win many tickets.
 A simple, interesting and exciting game … for both children and adults!
Dimensions: 112 x 85 x 168 cm (h)