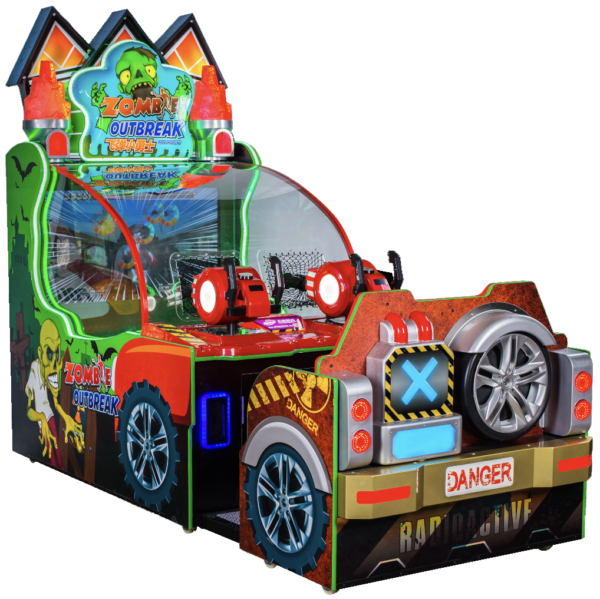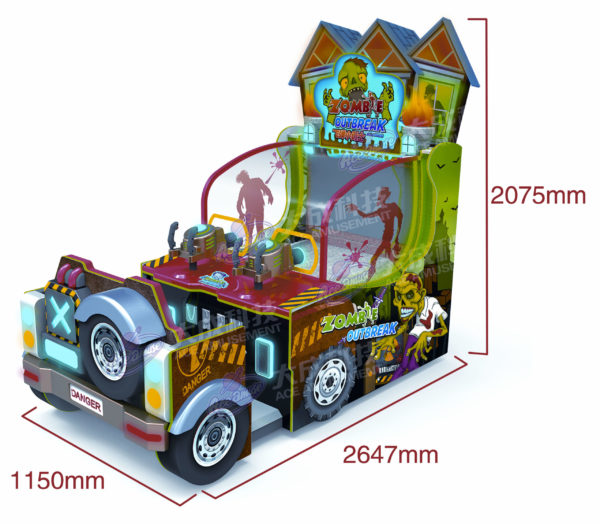 A beautiful 2-player ball shooting … in perfect "zombie" style!
Enter the credit, take the cannon in your hand … and start a close fight against zombies, shooting the balls at them; more zombies will break down within a certain time limit … more tickets you win!
The very colorful and captivating aesthetics mean that this game, suitable for everyone – young and old – certainly belongs to the group of devices essential for an Arcade.
Dimensions: cm 115 x 265 x 208 (h)