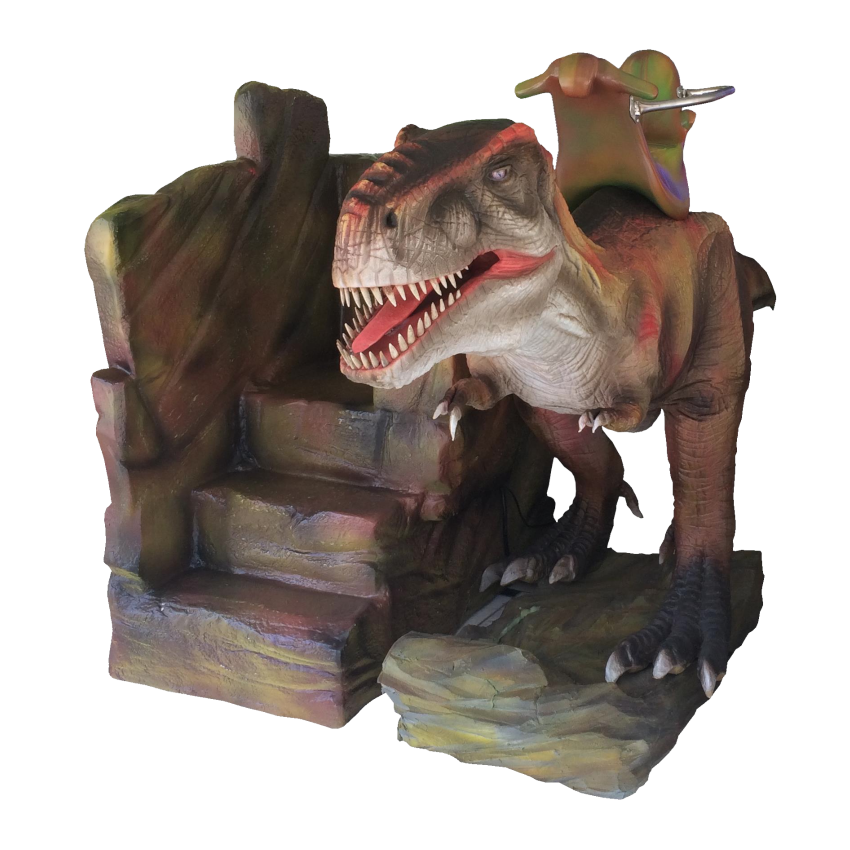 A "fearful" Kiddie Ride … and in MAXI format !!
Here the child can now try the emotion of climbing over a real Tyrannosaurus 3 meters long, which moves in various directions, opens and closes its jaws, moves its front legs, etc. A particular effect is the material with which the dinosaur is built: to the touch it looks like a real animal!
Another element that makes the T-Rex very likely are the sounds emitted that highlight the classic Jurassic style.
The addition of the stairs, the coin validator and the ticket dispenser, make this device truly unique and original, suitable for playgrounds, birthday rooms, 4D Cinema, etc.
Dimensions: 190 x 300 x 170 cm (h)