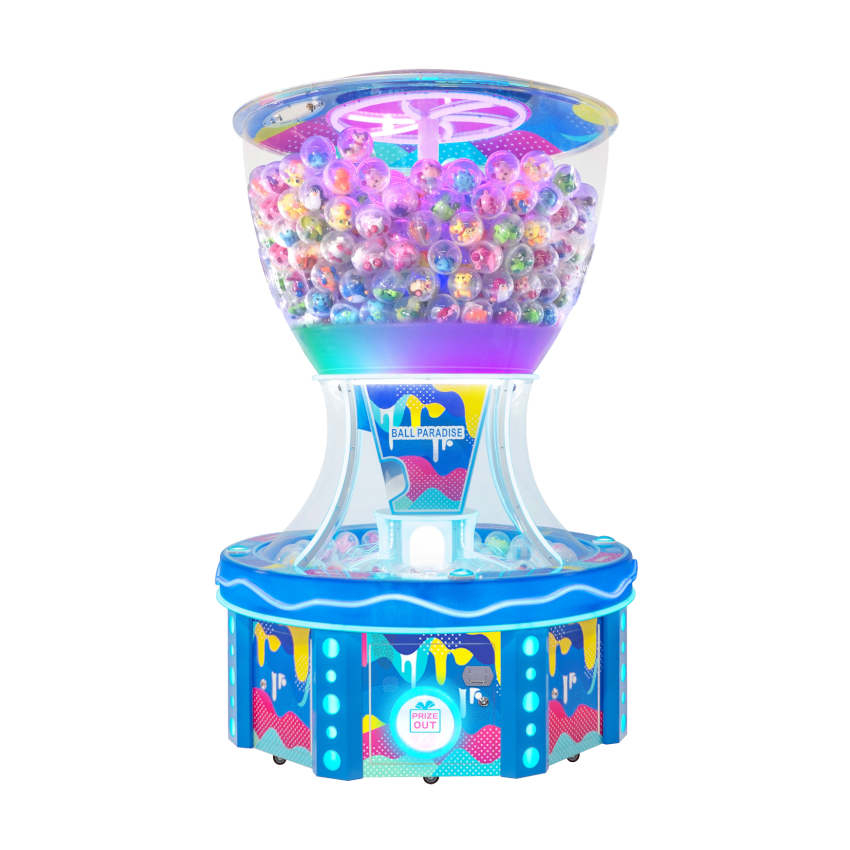 ELMAC is ready to amaze the coin-op market with a colorful, captivating and highly successful game, which allows the winning of surprise balls: Ball Paradise.
The aim of the game is simple: the player, by pressing a special button, operates a coil, in an attempt to push one of the balls inside a rotating surface and make it enter one of the holes in the center of the surface. If the player succeeds, the ball will fall into the exit-prizes box, ready to be withdrawn.
The game can also be managed as a "distributor", while giving the adrenaline of the "game" to the customer. The software has been studied so well, that the player is given the chance to get the surprise ball in 5-10 shots. Smarter is the player, faster he will be to release the prize … however, even the less able will always get the surprise!
Dimensions: cm 140 x 140 x 228 (h)