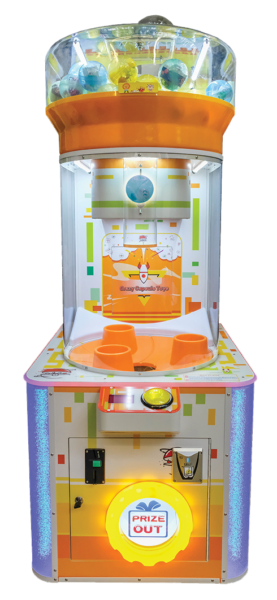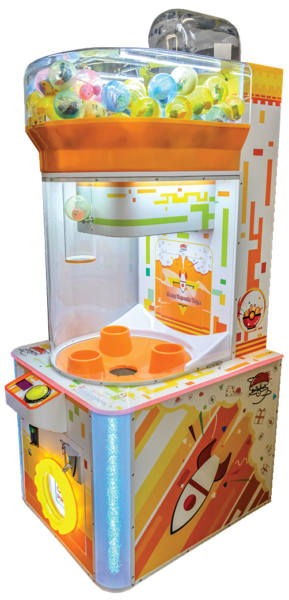 A Prize Redemption suitable for everyone, young and old!
 By pressing the button on the console, the player activates the mechanism that allows to drop a surprise ball inside a rotating surface, where there are 3 holes of equal diameter.
If the player is able to press the button and drop the ball at the exact moment when one of the three holes is under the exit channel of the ball, this last is brought into the prize-out box, ready to be withdrawn by the player !!
Dimensions: cm 76 x 100 x 203 (h)