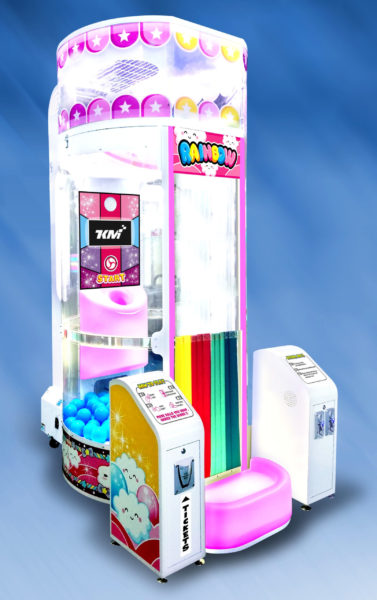 A nice and innovative game suitable for children.
 The originality lies in the fact that the child literally "enters" the game.
 Pressing the "START" button starts a real rain of colored balls; the aim of the game is to put as many balls as possible inside a hole in front of the player, within a certain time limit.
 More balls are introduced into the hole, more tickets are won.
 A best-seller for all FECs and playrooms!
Dimensions: cm 110 x 162 x 225 (h)