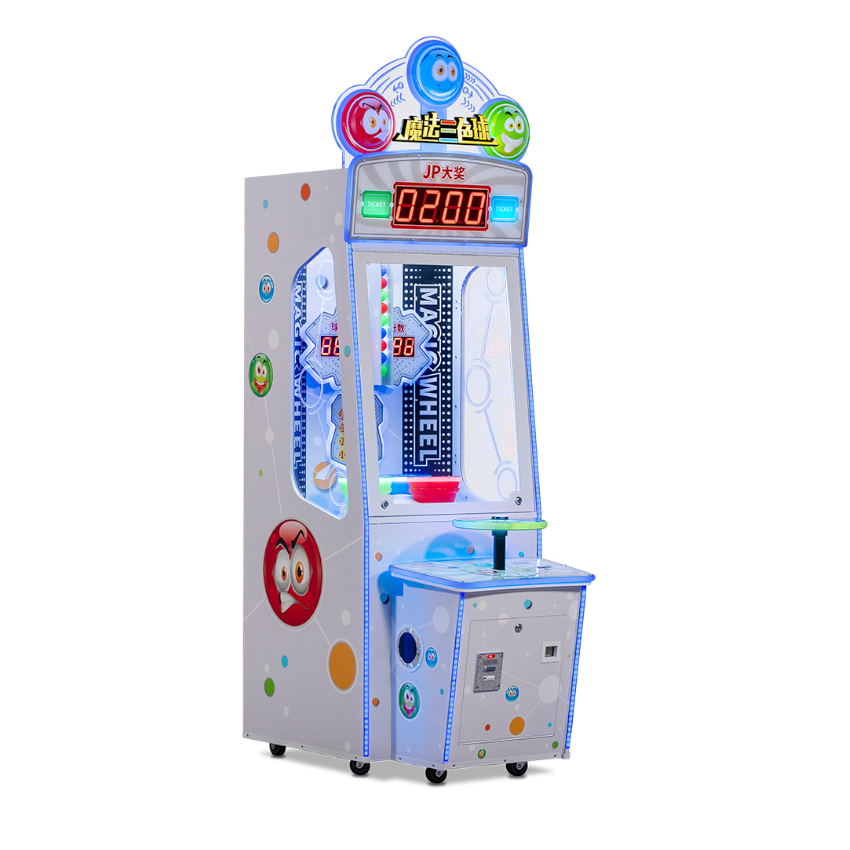 Magic Drop is a Ticket Redemption, on video, of skill, very colorful and nice, suitable for everyone, young and old.
 The player inserts the coin or token to get the credit, then presses the START button on the steering wheel to start the game.
 Balls of three different colors (green, red, blue) begin to fall, one at a time with relative programmed falling interval, towards the horizontal plane, made up of three baskets of three different colors (green, red, blue).
 The player, using the steering wheel, must control the three baskets, making sure that the ball of a certain color falls into the basket of the same color as the ball, to earn points.
 The player's skill is to be able to hit the largest number of colored balls inside the baskets with the same color, within a certain time limit.If the player is able to get all the balls into their respective baskets , wins the JACKPOT, that is the quantity of tickets present in the upper display, under the header.
Dimensions: 108 x 78 x 234 (h)